Product features:
1. 120 high-precision presets
2. Support software limit
3. Manual joystick real-time control
4. The rail car adopts a multi-drive design, with smooth start and stop
5. Built-in anti-collision buffer system, automatic obstacle avoidance
6. The maximum control distance reaches 3km
7. Curve speed change, gyroscope, variable delay, stop-motion animation, full-image shooting, virtual and real focus, repeat track, wireless control, six-axis synchronization, one-key shortcut, gimbal fine-tuning, one machine with multiple controls, low-noise operation , Double joystick operation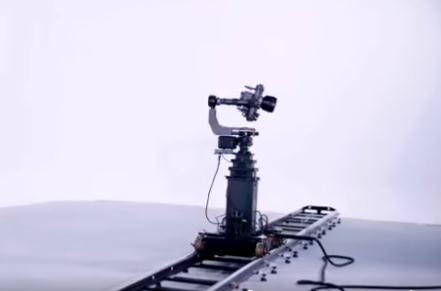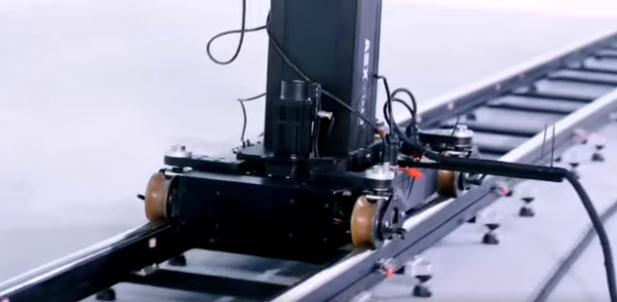 Control system:ASXMOV-Pterosaur system
Material:Aluminum alloy & carbon fiber material
Mode of operation: Remote controller
Work speed MAX: The fastest 2 secs /1 m;The lowest 1 m /60 days
Precise location: 0.025mm=400000 steps/m
Function: with 6 axis motion control
(Programed moving route ,Stepless speed change,Camera shooting mode,Time-lapse mode,Stop motion animation,Panorama shooting mode,Touch control ,Real time focus,6 axis synchronization)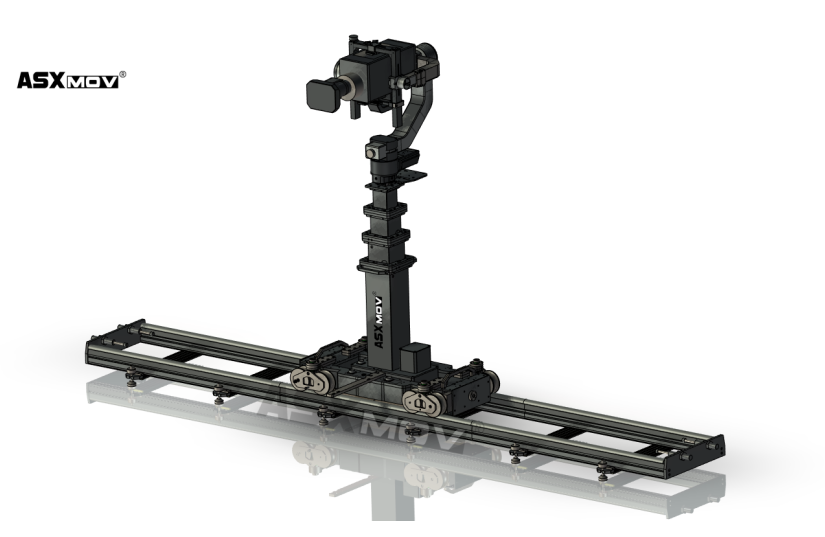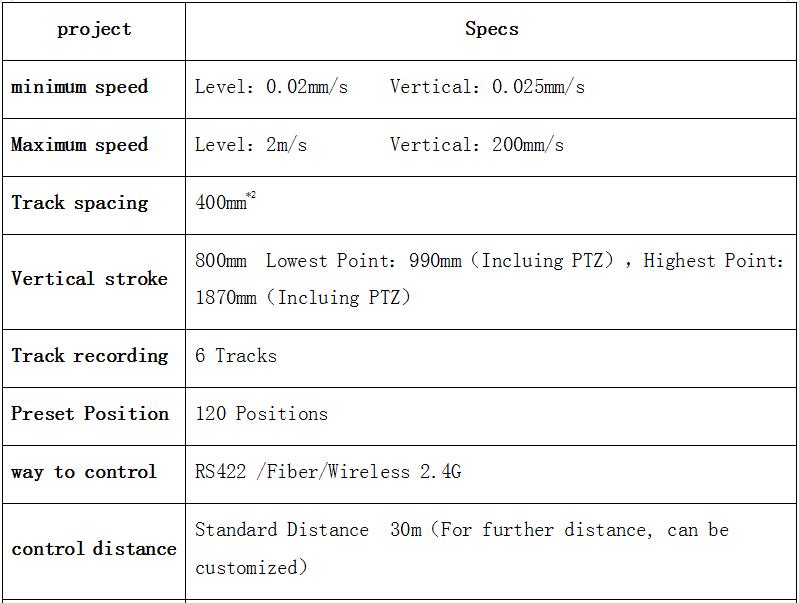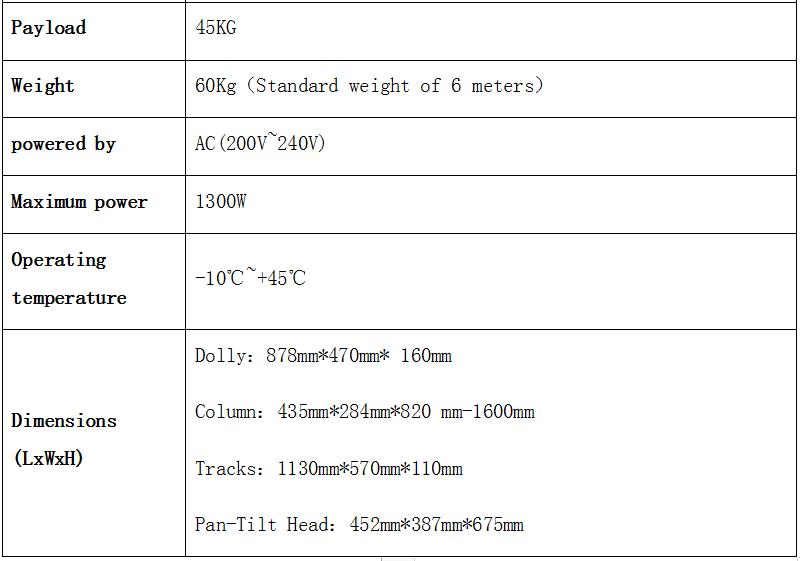 1) Ronin 2 Payload :13.6 KG , Dolly payload 100KG.
2) (Wired)6 axis controller
3) Connected track(20M)-1 axis
4) Lift columns (50cm-160cm)-1 axis
5) Other accessories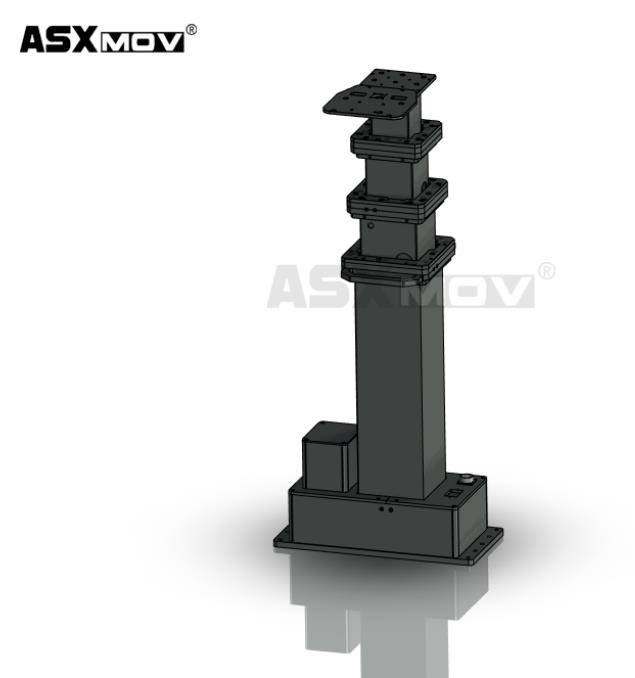 Default configuration: controller*1, track 1 section 1 meter*6, control line 30m*1, rail car*1, lifting column*1, PTZ*1, packaging aluminum box*4.